home
Shinto Walkway and Rail
---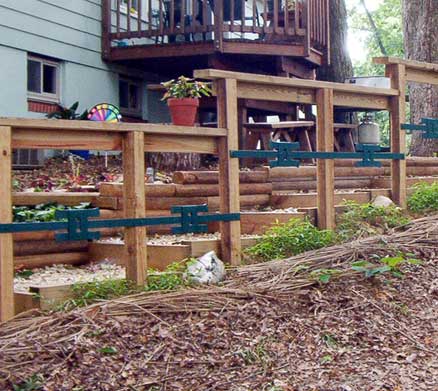 (click to enlarge)

Job: Exterior Architectural Commission

Date: June 2002

Site: Fairfax, Virginia

Overview: This job entailed a bit more than ironwork, as the existing site was nothing more than a dirt slope with some round concrete stepping stones in place. Seizing an opportunity to combine a bit of timber, steel, and stone, we designed and constructed the entire walkway and railing, including a funky trapezoidal deck/landing. The client's wish was to evoke the feeling of a Japanese garden, so we incorporated some Shinto architecture into the overall design. The idea was to mesh with the landscape, rather than overpower it, and we hope we hit the mark.