home
McLean Entryway
---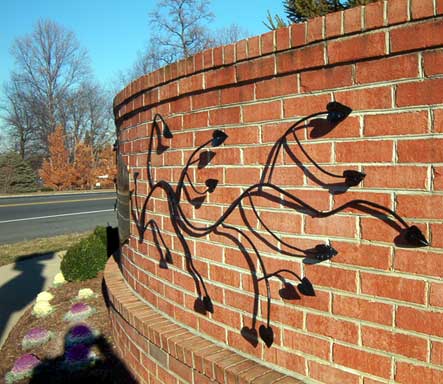 Job: Exterior Architectural Commission

Date: November, 2001

Overview: The client (in this case a neighborhood homeowners' association) commissioned four architectural elements to adorn the neighborhood entry walls. Two sets of symmetrical branch and leaf elements were forged and installed on two separate walls. Elements were finished with industrial-grade exterior enamel paint to provide protection against oxidization. By request of client, security fasteners were fabricated and utilized in installation to deter theft.

(click to enlarge)