home
Protoghoti
---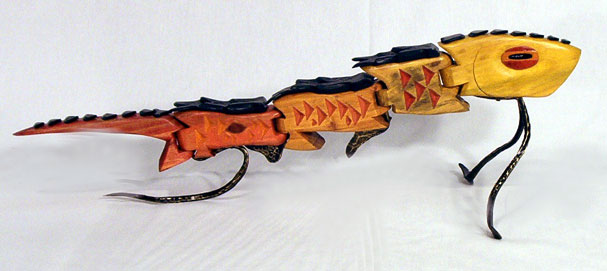 (click to enlarge)
Job: In-Shop Production

Date: September 2001

Overview: Art for the sake of art. The ghoti (fish) was carved from a 2x4 of all things. Its armor plates are forged steel, and its bottom fins and barbs are forged naval brass. It has been painted and then multicoated with lacquer. It is articulated and can be posed in a variety of ways.